UKRAINIAN WEEK REGISTRATION FORM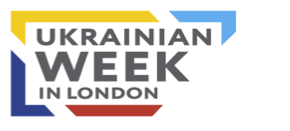 Ukraine is growing. Come see why.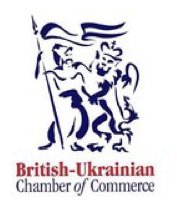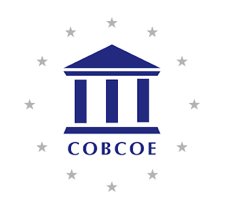 Ukrainian Week in London - October 8 -14, 2018
Presenting Today's Ukraine
Ukraine is a world leader in Agriculture (with 40 per cent. of the world's best soil – "chornozem" - the famous black earth), IT Outsourcing and Manufacturing (including missiles for satellite launches). Its economy is growing as it integrates into Europe and reaches global markets. The British Ukrainian Chamber of Commerce (BUCC), with the Council of British Chambers of Commerce in Europe (COBCOE), is holding Ukrainian Week in London on October 8 -14, 2018, together with the Atlantic Council (U.S.), the National Investment Council of Ukraine, the Royal United Services Institute (RUSI) and other leading U.K. and Ukrainian institutions. Ukrainian Week's lead sponsors are the industrialist Yuriy Kosyuk, the founder of MHP, Ukraine's largest agro-industrial group, and SoftServe, Ukraine's largest IT software developer. It involves the participation of leading U.K. and Ukrainian government officials and business leaders, and is designed for British and Ukrainian businesses to explore opportunities for partnership and development.
Programme:
October 8 at RUSI: International Relations, including on Ukraine's improved security, organized with the Atlantic Council and RUSI. October 9 organized by the Financial Times at the Savoy Hotel; Ukraine's Economy, Bilateral Trade, Agriculture, Tourism and Regional Development, with a Ukrainian Government-led Trade Mission to the U.K., and parallel sessions on Law, Accounting and Doing Business in Ukraine. October 10 at the EBRD: Investment, Finance, Infrastructure, Privatization, Oil and Gas, Electricity and Renewable Energy. October 11 at the EBRD: IT and Innovation. October 12-14: Ukrainian Arts, Design, Literature and Fashion. Plus receptions and dinners with Ukrainian government officials. Ukrainian Week will be the largest event ever held on Ukraine anywhere to present the revitalized Ukraine and its expanding economy.
The Post-Brexit Benefit for the U.K. from Trading with Ukraine:
Ukrainian Week on October 9 also covers how after Brexit, as one of the world's largest net importers of food, the U.K. can significantly benefit from a new trade treaty with Ukraine, the world's second largest net grain exporter (wheat, corn and barley), by lower U.K. food costs and cheaper high quality feed for the U.K. meat and dairy farmers that are 2/3rds of U.K. agriculture, improving the U.K.'s balance of payments.
---
If you are interested in attending one or more sessions of Ukrainian Week in London, please fill in the form below and press Register.
You can
download the registration form
, print and fill it in and send the scan to the email below. The event is fully sponsored – attendance is by invitation only and places are limited. If you have any questions or comments (or if you do not hear from us soon after application), please contact us at:
Telephone: +38 (044) 490-6000, +44 207 638 7711
Email: buccukraine@bucc.com.ua